Never Fight About Money Again
60-MINUTE MASTERCLASS
LIVE and FREE
For People Who Want to Finally Get on the Same Page with Their Partner about Money
20th October 2022 | 6pm AEST
Live and free webinar
Join founder and CEO, Marianne Hynes along with Co-Founder, Behavioural Money Coach and Financial Strategist, Michael de Haan; where they will give you the tools and strategies you need to 'never fight about money with your partner again'.
What you can expect
Discover why it's hard for couples to get on the same page about money, especially when there are imbalances around power, earnings, and priorities.
Learn our framework on how to create agreements about how to save, spend, and invest the money you make (even if you make vastly different amounts!)
Take our money type assessment to discover your unique needs and beliefs around money (This is the key to never fighting about money again)
Igniting the Warrior Within
27th April 2022 | 12.00 – 1.00pm AEST
Practical steps to unleashing your inner warrior, helping you make empowered money decisions with confidence and clarity.
Live and free event
Join Behavioural Money Coach and Financial Strategist, Michael de Haan, to learn a powerful 'whole of you' approach to abundance and financial vitality.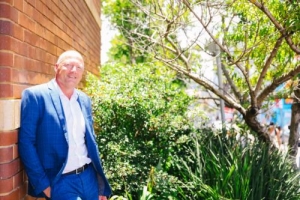 What you can expect
Is financial anxiety holding you back from realising your potential and fulfilling your dreams?
Move from surviving to thriving.
Transform your relationship with money and significantly reduce financial stress.
Understand your money values and build confidence and financial wellbeing.
Regain control and live free.